Highlight Text you want to draw attention to
Add emphasis to your text, too
Change colors, swap between base and accent fonts, change the font weight, add an underline, and more to establish 2 accent styles.
Add the mark or emphasis tag to use your style in Heros, Titles, Descriptions, and any Rich Text editors throughout the theme.
That's it, now you have two ways to highlight text, quickly and easily!
EXAMPLES
Underline/Mark height, font family, font weight, font style, font color, highlight color/gradient customizable. Individually configurable for dark and light scheme. Unlimited possibilities to highlight your text with <mark> and <em> html tags.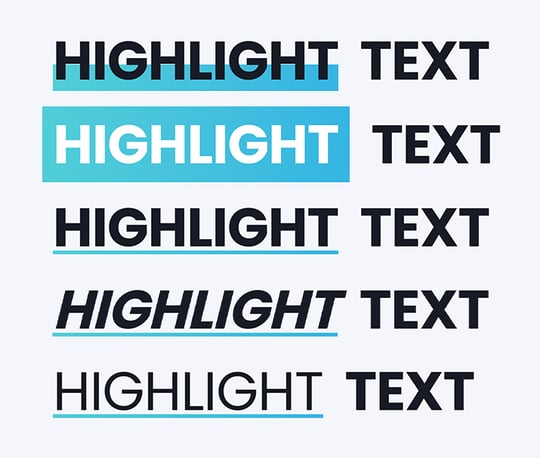 WHAT WILL YOU HIGHLIGHT?
Just promise you won't make your website look like a used college textbook.