Change the Pagination from Load More Button to Standard Pagination in the Blog Listing section of Theme Settings.
There are 2 sections in Theme Settings for Blog: Blog Listing and Blog Post
Blog
This design group provides options to modify the blog settings for POWER theme.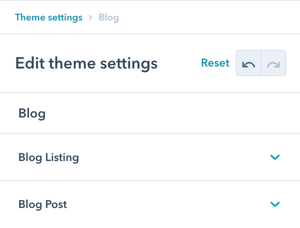 Blog → Blog Listing
Modify the default settings for the Blog Listing Template in POWER theme.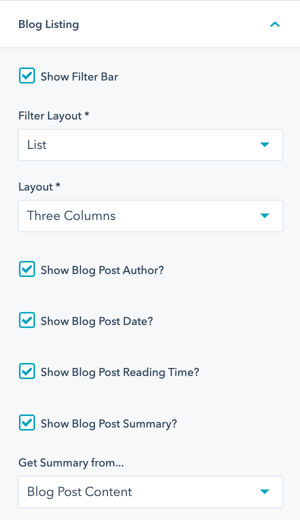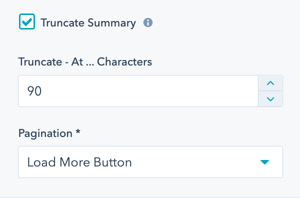 Checkbox options for:
Show Filter Bar: Shows/Hides the bar containing the blog categories/tags
Show Blog Post Author?: Displays the author name in the blog post previews, if activated.
Show Blog Post Date?: Display the date in the blog post preview, if activated.
Show Blog Post Reading Time?: Display the estimated (internally calculated) reading time of the blog post, depending on the length of the blog post content.
Show Blog Post Summary?: Displays the excerpt text on the listing page.
Truncate Summary: limits the length of the excerpt text to a given number.
Blog → Blog Listing → Filter Layout
Choice of List or Dropdown.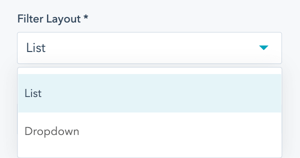 Blog → Blog Listing → Layout
Choice of One, Two, or Three Columns (desktop layout) - columns adjust automatically based on screen size.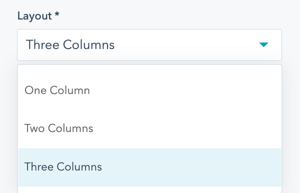 Blog → Blog Listing → Get Summary From
The summary displayed can come from the beginning of the blog post content (above the read more separator) or from the blog post meta description.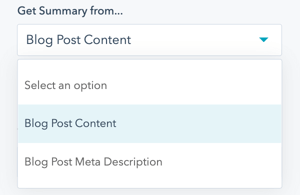 Blog → Blog Listing → Pagination
The Load More Button allows for a set number of posts to display followed by a button for the user to click to see additional posts. Standard Pagination creates a series of pages the user can click through to see additional posts.
The standard pagination method is with arrows compared to the more modern way of loading additional blog posts by clicking on a "load more" button.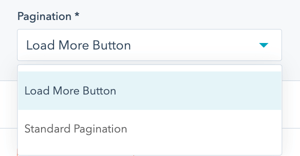 Blog → Blog Post
Option to show/hide the navigation bar and/or related posts on the blog post template for all blog post pages.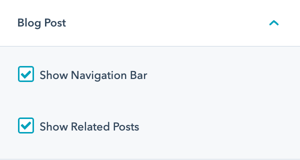 Show Navigation Bar: Shows/Hides the navigation bar that adds links to the blog overview/listing and the previous and next posts.
Show Related Posts: Shows/Hides the section suggesting related blog posts. The section is at the end of the blog post.
NEVER MISS A POWER UPDATE
We are continuously improving our modules and updating our documentation. Stay in the loop.