What version of the theme do I have?
From Marketplace Downloads, open POWER Pro theme to see the version installed in the Details section
To see the theme version, click the "shop" icon in your main HubSpot navigation: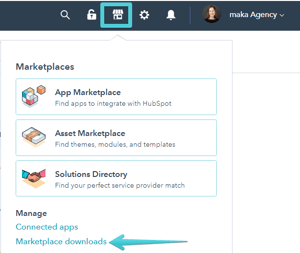 Select POWER Pro theme by clicking on the name:

On the right side, you'll see the theme Details, including when you last updated, the purchase date, and the Installed version number.

If there is an update available, we recommend reviewing our Changelog prior to installing the update to check for any necessary next steps.