Can I change the size of the buttons?
There is a style setting for every module that includes the CTA / button option that allows you to change the size
From the module, expand the Style section in the settings (shown with Mini CTA/button module):
Find the CTA Size setting (the options available will vary by module type):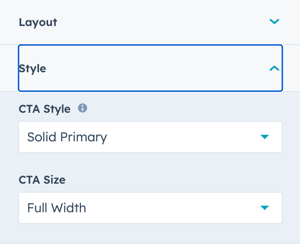 The CTA Style and CTA Size apply whether you are configuring the module with a CTA or Button.
Choose the size you want from the dropdown: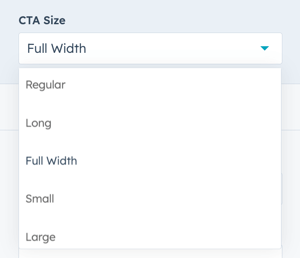 The size options are Regular, Long, Full Width, Small, Large for most modules (some modules don't have a Full Width option due to the layout).
Here's a comparison of button sizes for Power theme.