Where can I change the number of columns on the Blog Listing page?
The columns for the blog listing page layout can be changed in the theme settings
The Blog Listing template includes One, Two, and Three Column layout options that are controlled globally for the theme via Theme Settings.
Theme Settings → Blog → Blog Listing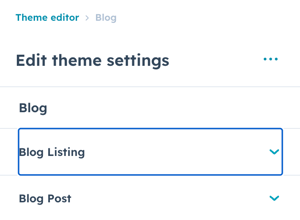 Under Layout, change the dropdown to your desired number of columns: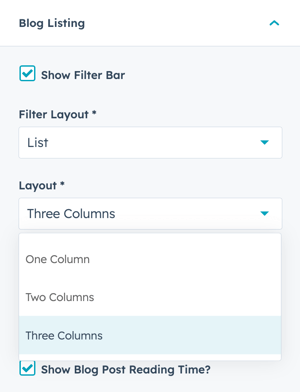 If you're using the same theme (either the @marketplace or child theme) for multiple blogs, the layout change will apply to all of them.