What module has the image comparison layout?
You can create a before and after image comparison using the Power Sec Images module
From the Sec Images module, under Layout, choose Image Comparison.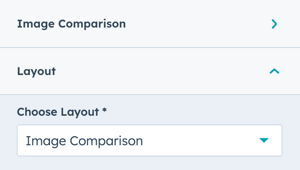 Once you choose Image Comparison in the dropdown, a new group of settings will appear above Layout called Image Comparison where you can configure the images and additional settings.