What happens if I delete a custom system page template from a child theme?
The system page template settings will remain associated with the child theme. The template file will revert back to the @marketplace file automatically using your theme settings from the child theme
When you create a custom template in your child theme, it overwrites the default template included in the @marketplace directory for the theme.
If you delete a template from the child theme, it will revert back to using the @marketplace version of the file.
HubSpot determines the template from Settings → Website → Pages on the System Pages tab: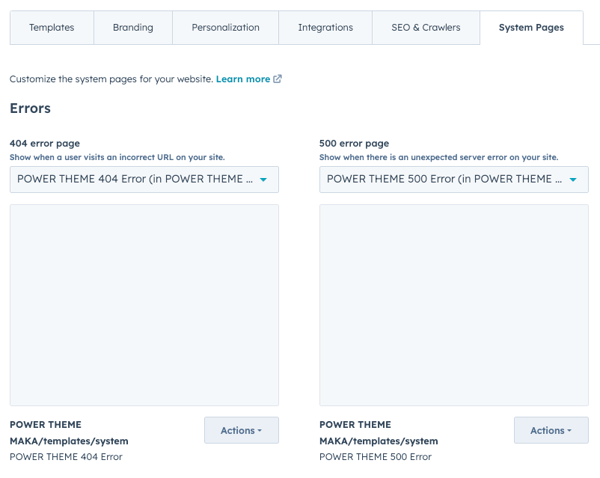 If you've selected the template in your child theme (ours is called POWER THEME MAKA in this example) the path will be retained even if the template is deleted from the child theme.
The child theme will control the branding via Theme Settings, but the content of the template will come from the marketplace version of the theme.