I added a Header Top Menu, why isn't it showing?
After selecting the menu, you also need to activate the Top Header under Layout to determine where it will display
First, you'll need to select the menu for the Top Header (leave this blank if you want social icons only):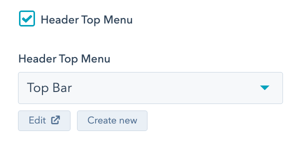 The Top Menu doesn't display on desktop unless you check Top Header Desktop or on mobile unless you check Top Header Mobile. You can also decide whether you want to use the social icons in the header or top header.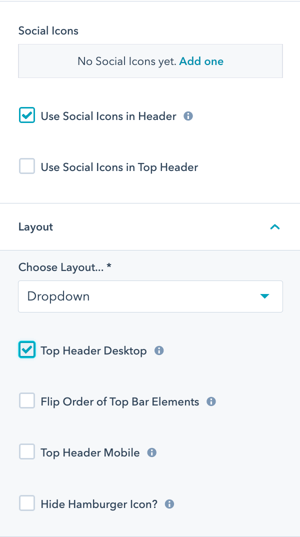 On desktop, the Top Header is a smaller bar located above the Header and can contain a menu and/or social links.

On mobile, the Top Header menu contents are added to a down arrow icon located next to the hamburger menu.