How to hide a module on mobile?
Using the Edit for Mobile option, you can hide a module or section from displaying on mobile
From the Contents tab, click the Edit for Mobile button at the top then hover over the Section or Module you want to hide on mobile and click the icon of the eye with the slash through it.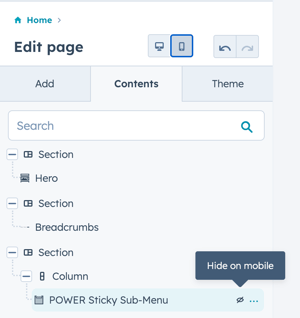 The same option is available for desktop if there is a module you've created for mobile and want to hide on desktop.