Can I change the color of the header background?
The header background can be set to light or dark scheme, using the colors defined in your theme settings
You can set light or dark scheme for the header in the Style settings for the global header.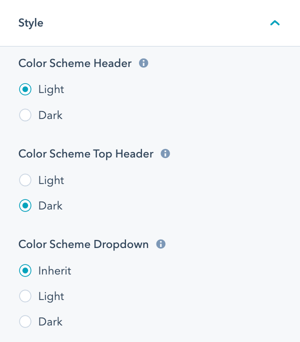 The color scheme colors can be set in Theme Settings → Colors → Brand Colors by changing the colors for Base Color Light and Base Color Dark.