Can I change the color of the accordion boxes?
The default colors for the accordion are set globally via your Brand Colors and can be overwritten in the module
In the module Style settings, you'll see "Custom Box Background Color" where you can change the color of the Accordion to overwrite the default for Light or Dark scheme.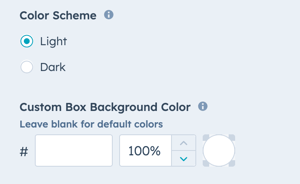 The color on hover is the Primary color from your theme settings, which can be changed under Theme Settings > Colors > POWER > Boxed Elements (note that this will change all modules using the box hover style, such as Image Boxes, Videos, Services, etc. that are rectangular shaped content elements, not just the accordion).